Why a host or a hostess is critical for your event?
Host and Hostess responsibilities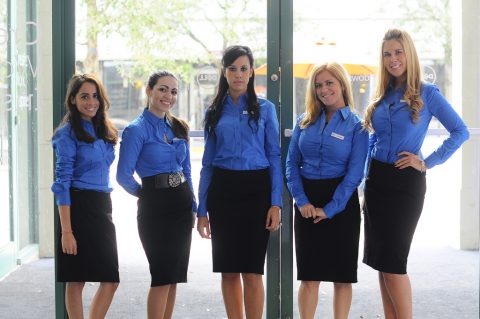 By definition the host is there to welcome you, make sure your needs are fulfilled and that your are satisfied with the service.
They manage a lot of various tasks, some as obvious as welcoming guests, answering to attendees requests.
But the key is that, they also take care of all of those "behind the scene" tasks you don't see but, if not handled perfectly, would become obvious and could dramatically damage your experience.
Indeed, they make sure to maintain a neat and organized environment, they ensure the communication between the different services and suppliers to keep a constant flow and dynamic during the run of the event.
Those are only a few examples and I invite you to find more examples of responsibilities in the list below.
Maintain a neat, organized front-of-house environment

Seat guests and take initial drink orders as needed to ensure ideal speed of service

Assist with opening/closing tasks and side work as needed

Learn food and beverage menu

Rotate seating between different stations to ensure even workloads for waitstaff

Answer phones and schedule reservations with large parties

Greet incoming and departing Guests warmly with a genuine smile and eye contact; escort them to assigned dining area; present menus; announce waiter's name

Use visual cues to seat Guests in either the bar or dining area depending on their preference

Inform Guest of current promotion and who will be serving them to ensure a smooth handoff to the service staff

Answer incoming calls to the restaurant and provide appropriate service

Manage the flow of Guests into the Dining and Bar areas, provide accurate wait times to incoming Guests if appropriate

Tend to special Guest needs and requests

Observant to Guests' needs throughout dining experience to ensure they receive high quality service (i.e. notice a drink refill is needed while seating another Guest and ensuring the drink is refilled prior to getting back to the door).

Protect establishment and patrons by adhering to sanitation, safety and alcohol control policies

Help dining room staff by setting and clearing tables; replenishing water; serving beverages

Issue dining charges by verifying orders; calculating taxes; totaling bill for to-go orders

Receive payments by validating credit charges; approving checks; accepting currency; calculating and issuing change for ToGo orders

Reconcile cash drawer by proving cash transactions; listing checks and credit card charges for to-go orders

Contribute to team effort by accomplishing related results as needed
Hope you had a good read and this article helped you.
If you have any question or any feedback please let us know in the comments area below or by contacting us
TO ORGANIZE YOUR EVENT, GET ADVICES, EXAMPLES OF ACTIVITIES OR A FREE ESTIMATE, contact us.